From traditional fine art to the most contemporary pieces, Los Angeles has a vibrant art scene ready to be explored. The city's diverse art galleries provide endless opportunities for art lovers, collectors, and even casual tourists.
This blog post will dive into the 15 best art galleries in LA, offering a unique blend of art that will tantalize your senses and leave you inspired.
1. The Getty Center
Perched atop a hill in Brentwood, The Getty Center is one of the most renowned art institutions in Los Angeles, boasting an impressive collection of European paintings, sculptures, and decorative arts. The museum's architecture and the surrounding gardens are masterpieces in their own right, designed by
Richard Meier
and featuring stunning views of the city and the Pacific Ocean.
In addition to its notable art collection, The Getty Center hosts an array of educational programs, performances, and lectures. This enriching experience, coupled with the breathtaking views and stunning architecture, makes it an unmissable stop in LA's art scene.
2. The Museum of Contemporary Art (MOCA)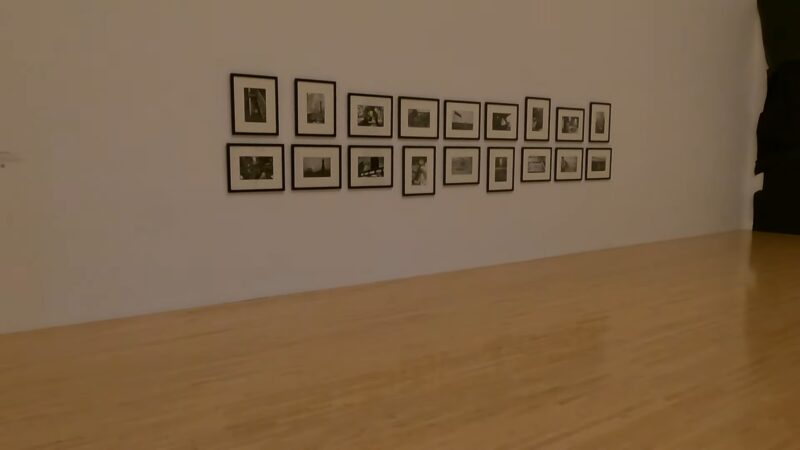 Located in Downtown LA, The Museum of Contemporary Art (MOCA) is a modern art lover's paradise. MOCA hosts an excellent collection of American and European art created after 1940, housed in an architectural marvel designed by the Japanese architect Arata Isozaki.
Apart from the permanent collections, MOCA frequently rotates its exhibits, always offering something fresh and exciting for its visitors. Furthermore, the museum's engaging programs, including artist talks, workshops, and film screenings, continually provoke conversation and challenge conventional notions of contemporary art.
3. Los Angeles County Museum of Art (LACMA)
LACMA is the largest art museum in the western United States, presenting a collection that includes over 120,000 objects from antiquity to the present, encompassing the geographic world and nearly the entire history of art. Its campus is also home to the iconic "Urban Light" installation by Chris Burden, which has become one of LA's most photographed sites.
With such a vast collection and varied exhibitions, LACMA appeals to a wide array of visitors. It presents new, innovative exhibitions alongside its strong permanent collection, maintaining a critical balance between the old and the new, the traditional and the avant-garde.
4. The Broad
The Broad is a contemporary art museum located in Downtown LA and is home to over 2,000 works of art. This includes pieces from influential contemporary artists like Jeff Koons, Cindy Sherman, and Roy Lichtenstein. The museum's distinctive white honeycomb-like exterior is a masterpiece itself, designed by architectural firm Diller Scofidio + Renfro.
Inside, The Broad's collection features in-depth holdings of influential contemporary artists. Furthermore, the museum regularly hosts engaging public programs and performances, reinforcing its commitment to making contemporary art accessible to a wide audience.
5. Hammer Museum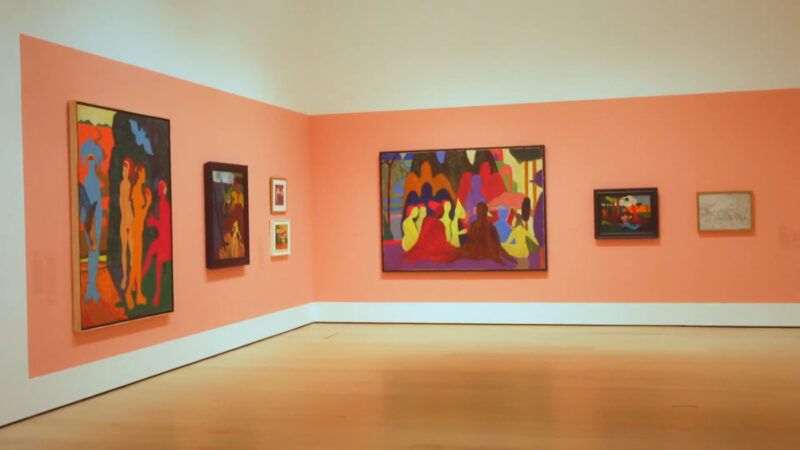 Affiliated with UCLA, the Hammer Museum offers a unique and dynamic cultural experience with its emphasis on contemporary art and innovative public programs. The museum features an array of artworks from emerging and under-recognized artists alongside traditional masterpieces.
The Hammer's commitment to free admission and cultural inclusivity creates an accessible environment for all. Its robust calendar of public programs, including lectures, symposia, film screenings, readings, and musical performances, is equally remarkable.
6. Hauser & Wirth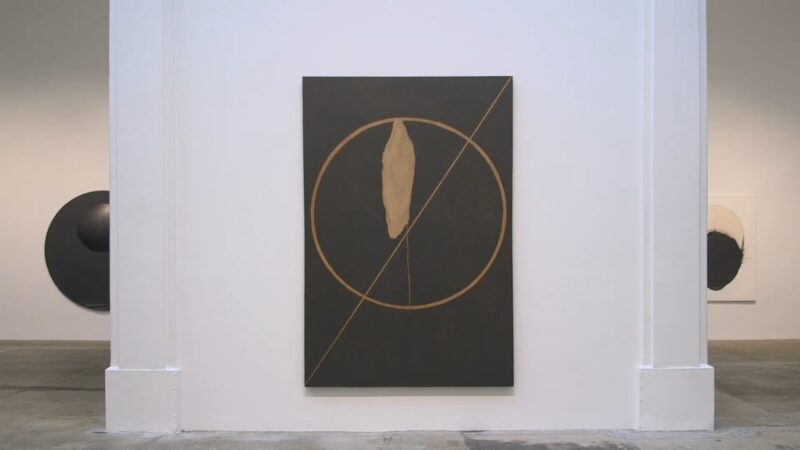 Hauser & Wirth is a multi-level contemporary art gallery in the heart of LA's booming Downtown Arts District. Known for its stunning architectural design, it offers a unique combination of museum-quality exhibitions, a bookstore, and an outdoor garden that cultivates native and drought-tolerant plants.
The gallery represents a mix of established and emerging artists and is committed to presenting their work in a way that encourages both dialogue and engagement. From massive sculpture installations to thought-provoking paintings, Hauser & Wirth is a must-visit for those seeking a transformative art experience.
7. Gagosian Gallery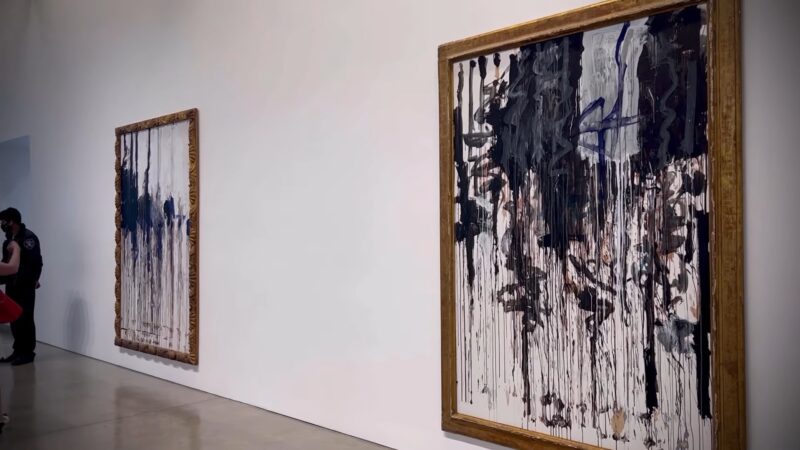 Gagosian Gallery is a global art gallery renowned for its ability to organize exhibitions that ignite critical dialogue and challenge pre-existing conceptions of contemporary and modern art. Its Beverly Hills outpost is a key player in Los Angeles's art scene, showcasing works by world-famous artists such as Andy Warhol, Ed Ruscha, and Richard Serra.
The gallery provides an intimate setting for viewers to engage with the artworks, making the Gagosian a must-visit for serious collectors and art enthusiasts. It continually redefines the landscape of modern art, cementing its status as a cornerstone of LA's vibrant art scene.
8. Sprüth Magers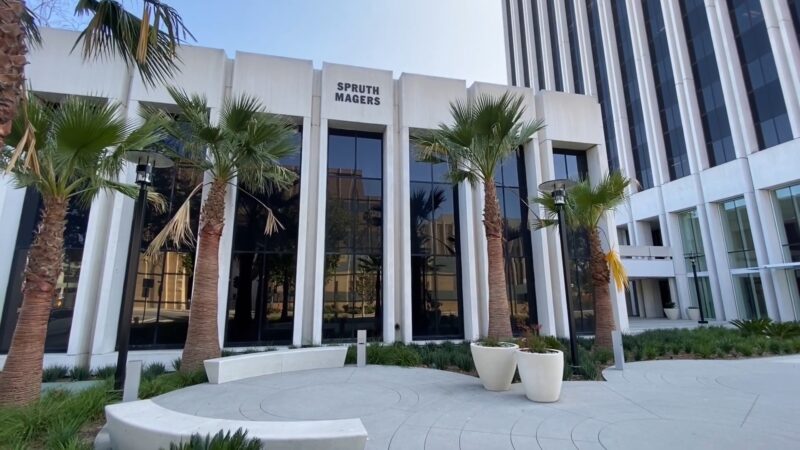 Located across the street from LACMA, Sprüth Magers is an international gallery that represents over 60 established and emerging contemporary artists. The gallery is committed to presenting significant and groundbreaking exhibitions that reflect the intergenerational and interdisciplinary ethos that guides its program.
The gallery offers a global perspective on contemporary art and showcases a diverse range of mediums, including painting, sculpture, photography, film, and digital art. With its thought-provoking exhibitions, Sprüth Magers is an exciting addition to LA's burgeoning art scene.
Discover a selection of captivating online art galleries showcasing exquisite masterpieces, inviting you to immerse yourself in the world of pixels.
9. The Underground Museum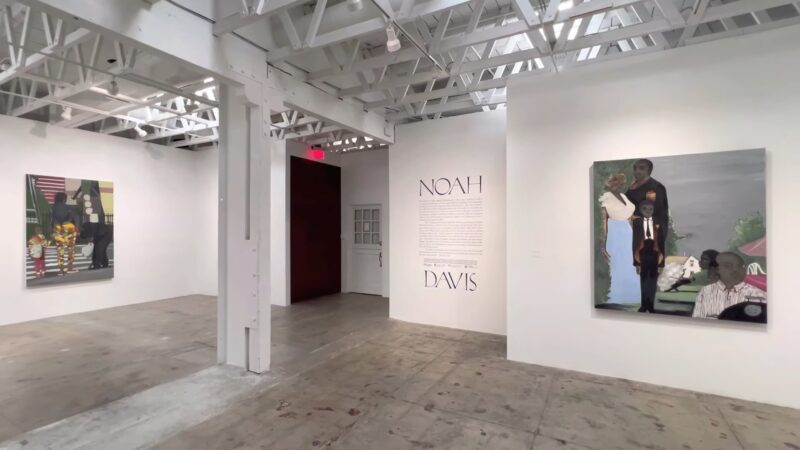 Situated in Arlington Heights, The Underground Museum is a unique art institution that seeks to make high-quality art accessible to all, regardless of economic status. Founded by the late artist Noah Davis, the museum often collaborates with major art institutions to bring world-class art to its local community.
Beyond the exhibitions, The Underground Museum hosts a variety of community events, including film screenings, yoga classes, and farmer's markets. The combination of groundbreaking art and community involvement makes The Underground Museum an essential visit.
10. Marciano Art Foundation
The Marciano Art Foundation, housed in a former Scottish Rite Masonic Temple, offers visitors a diverse collection of contemporary and modern art. Founded by Maurice and Paul Marciano, the museum showcases their extensive collection, which ranges from established to emerging artists.
In addition to its rotating exhibits, the foundation regularly hosts performance art and dance shows, adding to its multidimensional experience. The striking setting, compelling collections, and cultural programming make the Marciano Art Foundation a dynamic player in the LA art world.
11. Blum & Poe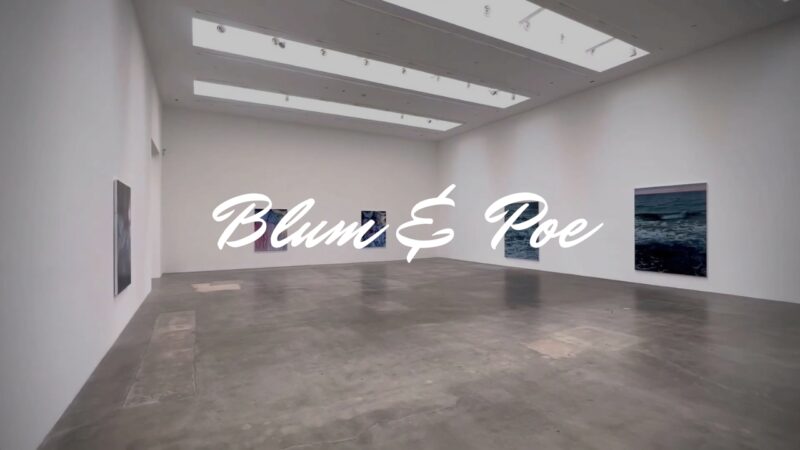 Blum & Poe is a contemporary art gallery that has played a significant role in establishing Los Angeles as a major force in the international art scene. The gallery supports both established and emerging artists and provides a platform for a diverse range of artistic practices.
The gallery offers an engaging exhibition program, continually providing fresh perspectives on contemporary art. Its strong commitment to the local and global art community and its innovative exhibitions make Blum & Poe an essential stop on any LA art tour.
12. David Kordansky Gallery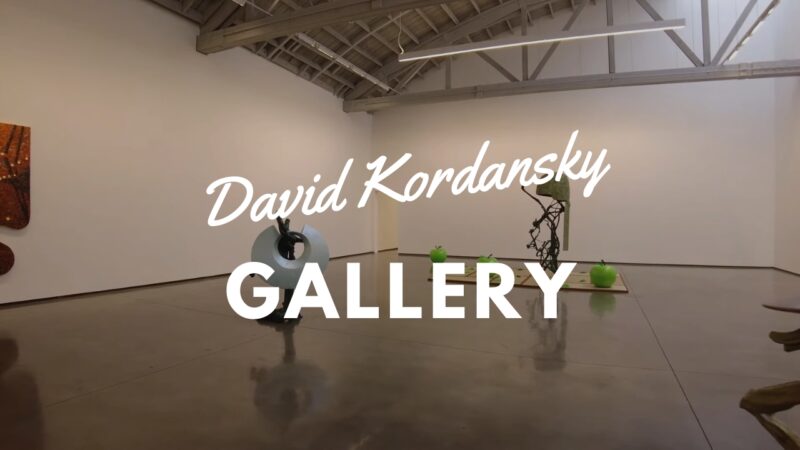 Mid-City's David Kordansky Gallery is a contemporary art gallery known for its innovative approach to promoting and showcasing a diverse group of local and international artists. The gallery's state-of-the-art facility, designed by the architectural firm wHY, is a piece of art itself, providing a unique backdrop for the exhibitions.
The gallery's dedication to supporting both emerging and established artists and its commitment to fostering an engaging and accessible art community make it a stand-out destination. The wide variety of media, styles, and artistic viewpoints make every visit a unique experience.
13. Night Gallery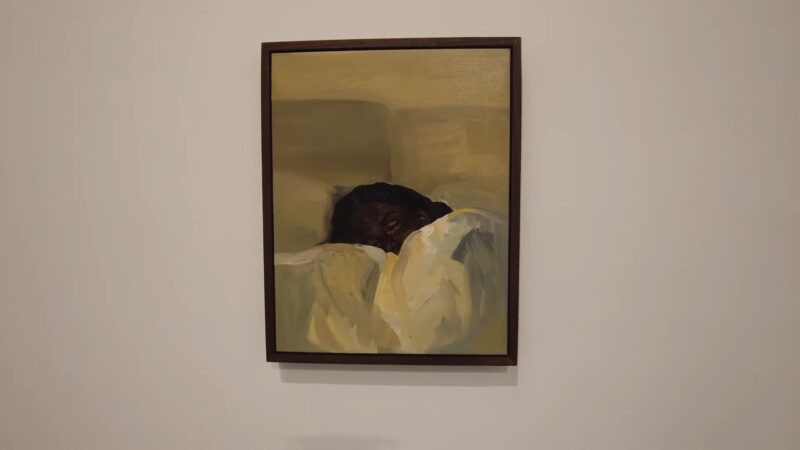 Located in Downtown LA, Night Gallery is an innovative art space known for its unconventional approach to art and its bohemian atmosphere. Opened by artist Davida Nemeroff, the gallery promotes a new generation of artists who explore the boundaries of contemporary art.
The gallery hosts an array of dynamic and immersive exhibits, offering a unique art-viewing experience for its visitors. Its late-night hours and thought-provoking exhibitions make Night Gallery a unique and exciting player in the LA art scene.
14. The Box LA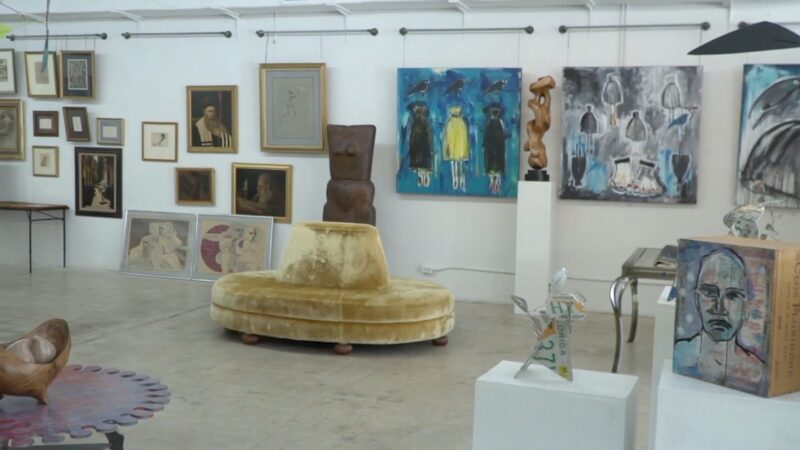 The Box LA is an influential art gallery located in the Arts District of Downtown LA. Founded by Mara McCarthy, daughter of renowned artist Paul McCarthy, The Box LA focuses on exhibiting conceptual and performative works and fostering critical discussions about art.
The gallery's focus on provocative and unconventional art forms, combined with its commitment to fostering intellectual discourse, offers an enriching experience for its visitors. The Box LA's bold exhibitions continually challenge the norm and push the boundaries of contemporary art.
15. Regen Projects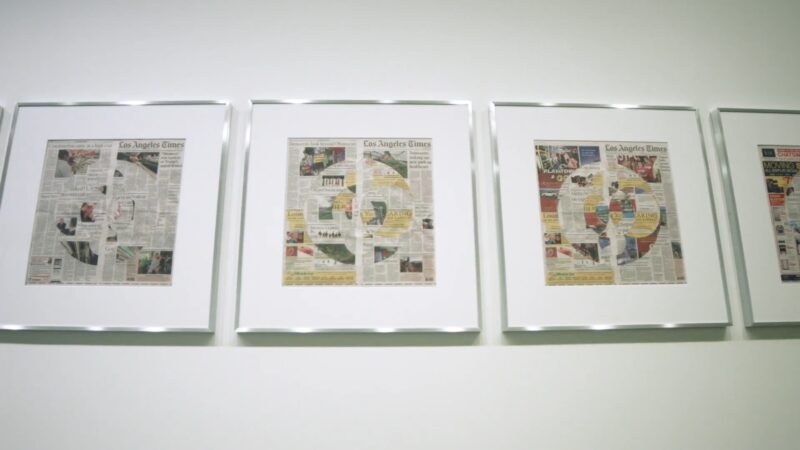 Ending our list is Regen Projects, an international contemporary art gallery located in Hollywood. Since its inception in 1989, the gallery has been a pivotal venue for contemporary art in Los Angeles, showcasing the works of influential artists such as Matthew Barney, Catherine Opie, and Anish Kapoor.
The gallery has a rich history of curating thought-provoking exhibitions and nurturing the careers of its artists. Its dynamic program of solo, group, and thematic exhibitions consistently offers fresh and intriguing perspectives on contemporary art, making Regen Projects a must-visit destination in LA's art scene.
Final Words
These 15 galleries provide just a glimpse into the rich and diverse art scene in Los Angeles. Each offers a unique perspective on the world of art, allowing visitors to immerse themselves in the visual language of our time. Whether you're an art connoisseur or simply curious, these galleries are sure to offer an enriching and inspiring experience.